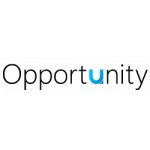 Opportunity Healthcare
Opportunity Healthcare
We, like you, enjoy working hard and also enjoying our personal lives. We know there is more to work than a daily routine. Each of our team members absolutely love what they do and the people that our company allows us to cross paths with. We realize that your professional lives go beyond the traditional 8-5 and so does ours. For that reason, please feel free to contact us anytime. We look forward to the opportunity to work with you.
Sandy

,

Utah

,

United States
Sandy

,

Utah

,

United States
Company Information
At Opportunity Health Care we know what a momentous occasion it is to change jobs during your career. A job change can mean a new city, new home, different commute, different professional cultural environment, and many other significant changes to your life. In our past experiences of working for a large health care staffing company, we realized that what we were providing to a large majority of our clients was not what they wanted. From those experiences, we took the opportunity to start this company to focus on our clients, candidates and what they want. Our philosophy towards service is not driven by volume, internal deadlines or sales metrics. It is simply based on people, their professions, their personal lives, and the communities and patients they serve.
Company History
The idea of Opportunity Health Care grew and matured from a 4 day trip to southern Utah between friends. While enjoying our surroundings with a bit of fishing, hiking, and camping; we made a commitment to take a different approach to health care recruiting. We are three experienced professionals with a combined 20 years of experience in health care staffing and we want to use that experience to create a better opportunity for you.