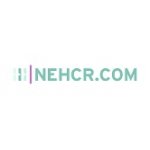 Northeast Healthcare Recruitment, Inc.
Northeast Healthcare Recruitment, Inc.
NEHCR will save you time, never cost you a cent, and provide you with the answers you will need to make an informed decision. Confidential and discreet, NEHCR provides you with the option of searching for another practice opportunity without jeopardizing your current one. NEHCR provides new graduates with first time career placement opportunities. There is a NEHCR consultant waiting to speak with you who can answer your important questions.

Here are just a few of the many benefits you can expect to receive when you work with Northeast Healthcare Recruitment a specialized permanent placement firm focusing on mid-level healthcare workers:

•NEHCR Recruiters work for you; we explore opportunities, talk with the right hiring authorities, set up interviews, and negotiate salary and benefits so you don't have to.
•There is never a fee or any obligation to you. Our Recruiters get paid by your future employer once you have accepted a new position. With no obligation or required fees, you have nothing to lose.
•We offer a unique service that allows you to quickly enter information about you and your job requirements in order to create a custom profile that is as unique as you are.
•We are not a job board. We do more than just shuffle resumes. We take the time to understand your unique experience and needs in order to create a long-lasting, rewarding partnership.
•We are here as agents to help counsel and guide you should you want to make that change. We will never try to match you with a position that does not fit your needs.
•Rest assured that all of your information will be kept confidential. We will not submit your resume or discuss your skills with any employers without your permission. You don't have to be actively looking to work with us. It is always a good idea to occasionally see what's out there and to know the competitive salaries within your field. We can have your resume on file and only contact you when a truly attractive opportunity arises.
Plymouth

,

Massachusetts

,

United States
Plymouth

,

Massachusetts

,

United States
Company Information
We believe in providing Professional Recruiting Services with the highest level of integrity, professionalism and excellence.