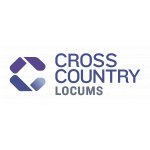 Cross Country Locums
Cross Country Locums
Like the people and organizations that we have the pleasure of serving every day, Cross Country Locums' mission and purpose is Care for All

We care for:
Healthcare facilities: Serving facility and patient needs, no matter the obstacles.
Healthcare professionals: Helping medical professionals live well in their devotion to wellness.
Each other: Working together to support professional and personal aspirations.
Community: Answering the call to make a difference.

To learn more about our mission, company or services, contact us today – 1-800-780-3500
Norcross

,

Georgia

,

United States
Norcross

,

Georgia

,

United States
Company Information
For over 30 years, Cross Country Locums (formerly Medical Doctor Associates) has provided physician and advanced practice professionals with a variety of placement options including locum tenens, temporary and temp-to-perm. Cross Country Locums is part of the Cross Country Healthcare family of brands, a national leader in healthcare staffing and workforce solutions.
We have earned the trust of prestigious facilities and government agencies across the country with our dedication to quality and ongoing satisfaction. These commitments are evidenced by our inclusion in Clearly Rated's Best of Staffing lists for both Talent and Clients. In addition, our in-house Credentials Verification Organization, CREDENT, has been certified by the National Committee on Quality Assurance (NCQA) since 2001.
The medical professionals we work with rely on us for our dedication to providing important locum tenens advantages, which includes A++ liability insurance as well as travel and housing coverage. Cross Country Locums is also a proud member of the National Association of Locum Tenens Organizations (NALTO).
Our mission and purpose is to Care for All. We care for:
Healthcare facilities:

Serving facility and patient needs, no matter the obstacles.
Healthcare professionals:

Helping medical professionals live well in their devotion to wellness.
Each other:

Working together to support professional and personal aspirations.
Our community:

Answering the call to make a difference.