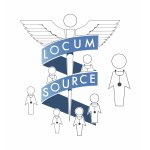 Locum Source Staffing
Locum Source Staffing
At Locum Source Staffing we will work with you, one-on-one, to meet all your career goals- from a short stent, to a life-long, perfect career.

Our team will help with:

Credentialing - Our team will work with you during the credentialing process. The goal is to make credentialing easy and painless, so you can begin your locum tenens assignment as soon as possible.

Medical Malpractice - Your medical malpractice is covered by Locum Source Staffing.

Travel - Travel for your locum tenens assignment is covered by Locum Source. We make travel arrangements for you, as well.

Choices - You can choose to work anywhere in the country. Let your Locum Source recruiter know what areas are of interest to you and we will notify when opportunities are available in that area. You have the final say: you can accept or reject any opportunity we present to you.

How do I get started? - Please visit us at www.LocumSRC.com or call us at 484-866-9655 to get started. We look forward to working with you.

If I sign up - It is our hope that you recognize the competitive advantage we bring to the market since our physician owners have extensive locum tenens experience. However, we understand if you are working with another agency. You will sign a non-exclusive agreement with us that will give you flexibility.
Allentown

,

Pennsylvania

,

United States
Allentown

,

Pennsylvania

,

United States
Company Information
Locum Source Staffing is the fastest growing locum and permanent placement agency based in Allentown, Pennsylvania. Our team of recruiters and marketers work with you to find the perfect opportunity that meets your career needs. We pride ourselves on carefully selecting the right provider for the right client. We do not use the "shot gun" approach, often used by other agencies.
Company History
Locum Source Staffing is founded by two Board Certified Surgeons with extensive locum tenens experience and expertise.

Hamed Amani, MD FACS – Dr. Amani is a double board certified general surgeon specializing in trauma/critical care and burn surgery. He has a wealth of leadership experience stemming from his current role as the Associate Medical Director at a major burn center. Dr. Amani is a graduate of Central Florida University where he holds a BS in Chemistry and a BA in Philosophy. He has extensive experience in the locum tenens industry that will be invaluable to physicians and hospitals alike.

Daniel Lozano, MD FACS, MBA – Dr. Lozano is a board certified surgeon specializing in burn surgery and burn critical care. He has been the Medical Director of a major burn center since 2001 and has a strong background in trauma surgery. Dr. Lozano received his medical degree from University of California, San Francisco and his MBA from George Washington University. Dr. Lozano regularly consults on a variety of projects throughout the emerging field of Biomedical and Medical Devices.