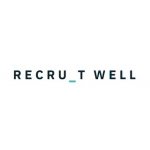 RecruitWell LLC
RecruitWell LLC
Whether you're a provider looking for a fantastic opportunity or a healthcare organization seeking a strong candidate, we have experienced consultants ready to help with your search.
Boynton Beach

,

Florida

,

United States
Boynton Beach

,

Florida

,

United States
Company Information
RecruitWell is a full-service, nationwide healthcare staffing firm that specializes in permanent clinical workforce solutions for our clients and healthcare professionals - including physicians, advanced practitioners, RNs, LPNs, and MAs.

We help our clients take the hassle of finding the right employee off their plate. Whether you are fresh out of training seeking your first position or an experienced professional looking for a change, we can assist you with your search.