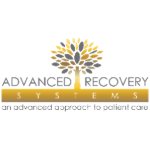 Advanced Recovery Systems
Advanced Recovery Systems
Best in class reputation
Competitive benefits
Beautiful facilities
Fort Lauderdale

,

Florida

,

United States
Fort Lauderdale

,

Florida

,

United States
Company Information
Advanced Recovery Systems Centers
Advanced Recovery Systems has multiple treatment centers throughout the United States. Our centers are unique in that the majority of them treat all types of addiction, substance abuse, eating disorders and mental health issues. We also operate a treatment center exclusively for firefighters with post-traumatic stress disorder.

We put behavioral health front and center, providing assistance to people with substance abuse issues, addictions and mental health concerns. With facilities in various regions of the U.S., we have been furthering this mission since our inception, applying our advanced approach to patient care. Every facility in the Advanced Recovery Systems network strives to provide the highest quality of care, using evidence-based therapeutic models that really work. Our goal is to help men and women live healthy, happy lives without the burden of substance abuse or mental illness.
Company History
An integrated behavioral healthcare management company, Advanced Recovery Systems was founded in December 2013 by Dr. Mitchell Eisenberg and Dr. Lewis Gold.