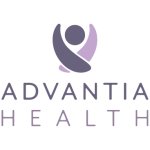 Advantia Health
Advantia Health
Advantia's mission - transforming healthcare for all women - is the reason why many of our providers and staff join and stay with Advantia. Our focus is on helping women get healthier, reducing unnecessary costs, and setting a higher standard for the healthcare experience.

We want our providers to be proud to work for Advantia, and excited to help bring positive change to how healthcare is delivered for women and their loved ones.
Arlington

,

Virginia

,

United States
Arlington

,

Virginia

,

United States
Company Information
Advantia's mission is to transform healthcare for all women. We prioritize patient experience by empowering our providers to do their best work and committing to clinical excellence.
Compassion and value inspire everything we do. We take time to listen, answer questions completely, and offer helpful technology between visits so our patients are always at ease. Alongside great care, Advantia is pioneering care models that align incentives with the best interests of women and their families.
Our commitment to diversity, equity, and inclusion is integral to all facets of women's health, and essential to our mission of transforming healthcare for all women. We believe strongly in unbiased care and health equity, and we must create and cultivate safe and inclusive environments for our team members driving this mission. Read our full DEI philosophy.
Company History
Advantia is expanding quickly through organic growth and acquisitions, providing direct care through more than 200 providers across 60 locations, serving over 430,000 patients at our OB-GYN and coordinated specialist offices. Advantia also enables health plans, state health organizations, hospital systems, and employers to deliver high-value care through technology products.

Learn more at: www.AdvantiaHealth.com