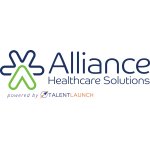 Alliance Healthcare Solutions
Alliance Healthcare Solutions
Your goals are our goals. When you work with Alliance Healthcare Solutions, you can expect us to put passion into everything we do, giving you honest communication, and of course – top-notch service. We believe strong relationships produce stronger outcomes – and isn't that what we all want? So let's partner to deliver together more than what we each could do alone. Whatever you need – we're the dedicated team that's here for you.
Independence

,

Ohio

,

United States
Independence

,

Ohio

,

United States
Company Information
Jobs For Healthcare Professional
s

That Fit Your Lifestyle

Take control of your career and find work whenever and wherever you want – at the best healthcare facilities. Our mobile technology makes finding a job simple, whether you're looking for temporary, contract, or permanent positions. Get visibility to the best healthcare jobs that match your desired pay, schedule, skills, and work environment. But we don't leave it all to technology. Our recruiters serve as your advocates and guides so that you have the needed support to succeed. Our method helps professionals land employment 90% faster.
Company History
Alliance Healthcare has been with Alliance Solutions Group since 2002. Due to rapid growth in 2020, Alliance Healthcare Solutions was created as its own operating company under the TalentLaunch Network. Our expanding customer base and candidate pool, partnered with proven processes, has allowed us to operate independently, led by a leadership team with over 45 years of experience.