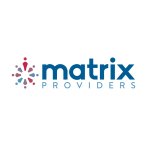 Matrix Providers
Matrix Providers
Ranked by Staffing Industry Analysts in 2017 as the 5th fastest-growing United States staffing firm, Matrix Providers' executive leadership has been repeatedly called upon to speak at national staffing industry events. Matrix's CEO, Dr. Bill Rivard, is a 2018 Staffing 100 honoree, as named by the Staffing Industry Association (SIA) in its annual list of North America's top 100 staffing industry influencers.

Trusted by the Department of Defense (DoD) for constructive industry feedback on acquisition strategies, as well as to fill some of its most important medical positions, the DoD has consistently given Matrix Providers high ratings in quality management and customer service since 2012.

Matrix Providers is headquartered in Denver, Colorado, and employs hundreds of corporate and clinical staffing professionals across the country. From the Outer Banks of North Carolina to the west shore of Oahu, Hawaii, Matrix Providers' corporate staff covers 4,961 miles and six time zones. We're never far away, in time, place or commitment.
Denver

,

Colorado

,

United States
Denver

,

Colorado

,

United States
Company Information
We are next-generation medical placement providers.

​You will love being part of the Matrix family of Providers whose focus since day one has been selflessly giving back to our hard-working and devoted military servicemen and women. Matrix Providers has always been a proud veteran-owned company and military family supporter and is a staunch ally of our active-duty and veteran service providers.


Company History
Founded in 2010 by Dr. Bill Rivard, who is a retired Colonel and remains at the helm today, Matrix Providers serves government agencies with a commitment to improving performance in the government's contracted medical staffing system. Since its inception, Matrix Providers has achieved an unprecedented 99.4 percent placement rate despite taking on some of the government's most difficult requirements.

Matrix Providers' founding principles were to anticipate growing shortages in the supply of quality health care workers and reinforce the government's access to them in support of the nation's military, families and veterans. To do this, Matrix researches, imports and adapts the best commercial staffing industry practices to the government sector.