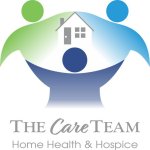 The Care Team
The Care Team
Join the team that cares!
Our core values are:
Care & Compassion
Creativity & Innovation
Honesty & Integrity
Respect
Focus & Discipline
Teamwork & Enjoyment
Farmington

,

Michigan

,

United States
Farmington

,

Michigan

,

United States
Company Information
Here at The Care Team we have an interdisciplinary team of professionals and volunteers that serve families and their loved ones. We are their neighbors and friends within the community. Our friendly and compassionate staff become trusted members of those families, who have their best interests at heart. Our caregivers are supported by a knowledgeable team of experts who are available by phone, anytime, day and night. The Care Team has decades of experience and hundreds of skilled, licensed professionals that are ready to ensure our patients recovery in the comfort of their own home. The Care Team services patients and their families throughout the entire state of Michigan, Pennsylvania and Texas. We are a trusted care provider for hundreds of physicians, hospitals, and other facilities to ensure the best possible care for their patients/residents and their families.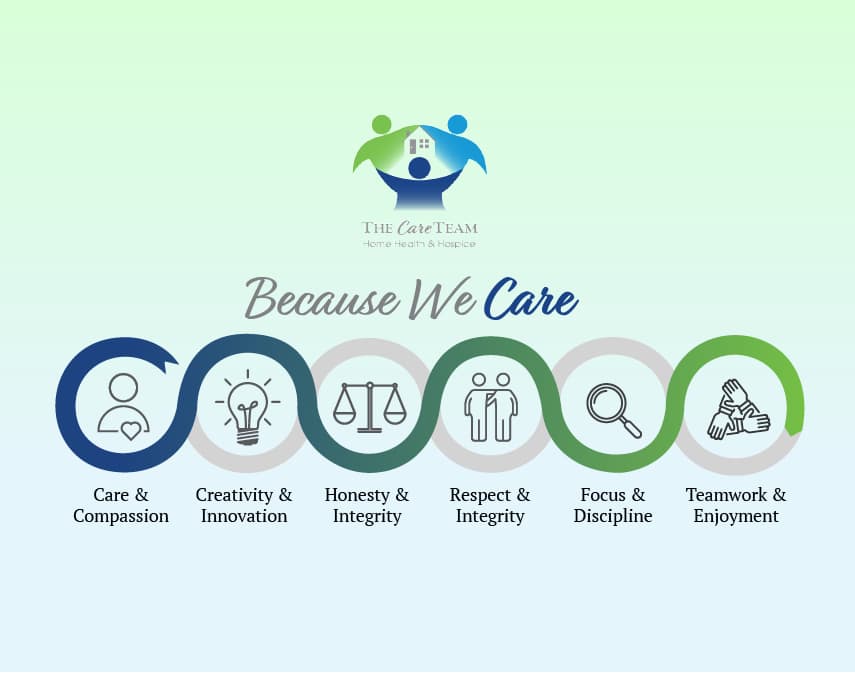 Company History
Jason Laing started The Care Team in 2015 with locations in Farmington Hills and Saginaw, MI.

The Care Team added Hospice services in 2016. The organization continued to grow over the years, and we added locations in Flint and Grand Rapids, MI. In December 2020, The Care Team completed the acquisition of Intelicare Home Health and Hospice which added locations in Standish, Traverse City, and Gaylord, MI. We currently have the largest geographic service area of any home health and hospice provider in the state of Michigan.

In July 2021, The Care Team announced its first out-of-state initiatives in Gonzales, Texas. In November 2021, The Care Team completed the acquisition of Arcadia Hospice (Allentown, PA) and in January 2022, The Care Team completed the acquisition of Crossroads Hospice in Houston, TX.