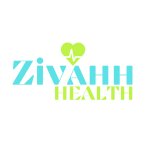 As a staffing and recruiting company, we pride ourselves on staying ahead of the curve and providing the best possible service to our clients. We also saw a great need for a more personalized approach to helping people find job opportunities. This personalized approach has been incredibly successful for us, and we are proud of the many success stories we have helped create. While we embrace new technologies and AI, we deeply value human connections! In addition, we are passionate about creating a positive impact in our community through Diversity and Inclusion. In the next phase of our journey, we are excited to announce a brand new chapter for our company.
Fremont

,

California

,

United States
Fremont

,

California

,

United States
Company Information
Zivahh Health is a 100% women-owned minority boutique US staffing firm excelling in finding culturally and technically aligned talent.

We are a team of WOMEN ONLY leaders, passionate about developing diverse talent. Our decades of hiring experience have skilled us to find culturally and technically aligned candidates for organizations. ​ We wanted to create a company that focused on building relationships with job seekers and employers, which could help bridge the gap between them.