Categories
Recent Posts
Popular
Most Popular
Top 3 Emerging Nursing Sectors for 2021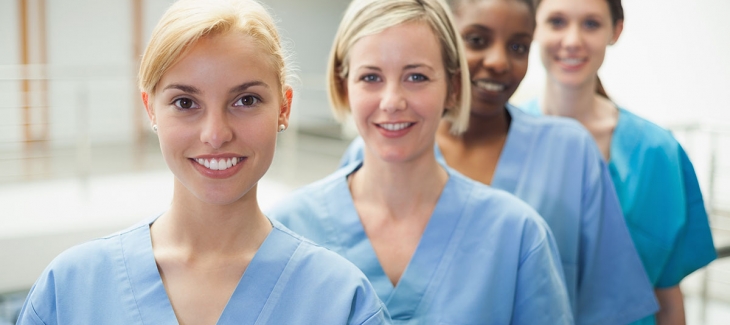 With so much uncertainty following 2020, it's no surprise nurses are searching for a change in pace and looking for a new beginning in 2021. The last year has been taxing on the healthcare system with nurses taking the brunt of the load with additional hours, more responsibility, and putting themselves on the frontlines.
Value-based care, which pays for healthcare based on outcomes, is becoming more popular each year, even the norm in some areas. This is opening the door to new opportunities and forcing organizations to pay close attention to population health. The Centers for Medicare and Medicaid Services (CMS) is taking charge to influence the healthcare payment industry. So, what does that mean for nurses? There is an opportunity for growth in non-traditional settings. Nurses looking for a change can make their mark in a new industry, all while staying true to their virtue and helping others in need.
Traditional bedside nursing positions are more than available with the current shortage of nurses and other healthcare personnel. However, there are alternatives to these roles should one be seeking to continue their career down a different path. Below you will find the top three emerging roles in healthcare for nurses.


1. Integrated Pain Management
Integrated pain management clinics are becoming more popular for a few reasons. Organizations are taking an approach to pain management at the community level. Why is this important? For starters, according to the latest data from the Centers for Disease Control and Prevention (CDC) overdoses are one of the leading causes of death. There is an obvious community health issue at hand. Integrated pain management takes a proactive approach focusing on the underlying cause of untreated pain rather than reacting to the statistics.
More organizations are taking part in this initiative to combat chronic pain, but also using a multi-modal approach to pain management for every patient they encounter. This limits the number of unnecessary opioid prescriptions and decreasing the opportunity for overdose. These practices offer pharmacologic therapy, physical therapy, occupational therapy, and psychosocial services as well.
Nurses looking to have a positive impact on their community while remaining in a clinical setting will thrive in this industry. There is no special certification or training required for this role and programs are being developed nationwide, with existing ones growing. Take advantage of this opportunity while you can.


2. Community Health Nursing
Again, as an industry, we are shifting away from illness and focusing more on prevention. The promotion of health at the community level is mainly directed by community health officials and nurses. Most of what nurses do in the community is not recognized for face value, however, the need for their expertise is increasing more than ever.
In a traditional healthcare model not a lot of funding is used for the prevention of disease rather it is utilized as a proactive measure to combat the disease. As the push for population health increases so will funding for these programs. It is a great option for nurses looking to provide care beyond the bedside. A Master's degree in public health or community health is preferred, however not mandatory for the community health nurse. You should also consider earning taking the Advanced Public Health Nurse certification exam, which is offered by the American Nurses Credentialing Center (ANCC).


3. Outreach and Education
This is a role more specific to larger institutions looking to engage with the surrounding community and region in which they serve. Unlike the community health nurse, outreach programs focus on specific injuries or illnesses utilizing data from their respective organization to improve metrics.
This role ties the community with the hospital focusing on educating caregivers on best practices and standards of care. Identifying trends to engage with the community in needed areas to create negative risk factors for disease. An exciting and homogenous approach to healthcare that will continue to grow with the increasing demand for performance improvement measures. While there is currently no specific training required, a master's degree in nursing education and experience in data interpretation is preferred.


If you feel like you need a change of pace, consider these three emerging nursing sectors.