Categories
Recent Posts
Popular
Most Popular
5 Reasons To Become A Travel Nurse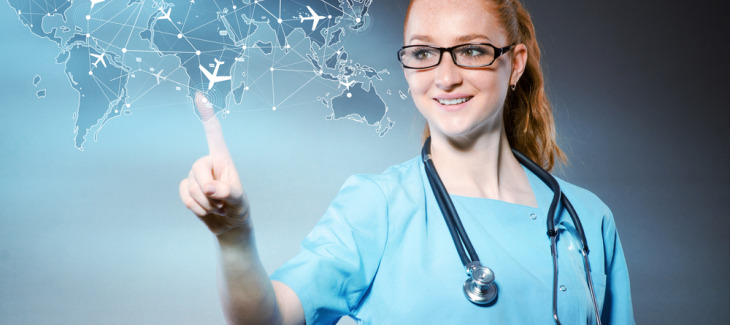 Becoming a travel nurse is an incredible experience. The benefits are amazing and it's a great way to build your career. Travel nursing offers adventure and career stability! The joys of travel nursing go well beyond the standard hospital nursing job. Nurses are choosing to explore travel nursing for many reasons! This article will discuss the top five reasons to become a travel nurse!
Top 5 Reasons to Become a Travel Nurse
Money and Benefits – Let's be honest, nursing is an amazing career, but becoming a travel RN is great because the pay is exceptional and so are the amazing benefits. You will be compensated higher than regular staff, up to six figures a year! Travel companies offer healthcare plans, 401K plans, and more for the nurse who travels. The benefits are competitive to the benefits offered at a local employer.
Sights to See – Travel nurses choose where they work and live. Travel contracts are available for 8-13 weeks and after that, you can pick up and go anywhere. You may love the mild winter in Florida and the cooler summer in New York! It's very expensive to travel to Hawaii, but what if you could be a nurse there and travel for free? It is an incredible way to see the United States, and when you work 3 days a week, there's plenty of time to explore.
Skills Developed – When you work at different hospitals, you will learn different ways nurses do things. Hospitals have different policies and different ways to work throughout the Unites States. If you have a local hospital, imagine the insights you can bring from your travel work to your home hospital.
Free Housing – The company you choose to work with often offers their nurses free housing or a stipend if you are staying with a family member or friend. If choosing the housing option, it is usually a pre-furnished place – just for you! Some travel nurses choose to drive and do their travel nursing from an RV. You can bring your family along for the trip as well, and take the stipend for gas money and such. Be creative!
No Work Politics – If you have worked in the hospital setting long enough, you will find that a lot of drama exists with working around the same people all of the time. Being a part of work politics is draining. When you are a travel nurse, you don't have to stay long enough to get involved in the negativity. You can meet new people and create lasting relationships wherever you go!
Travel nursing is a fun and flexible lifestyle that helps you build your career and clinical experience! You will experience higher wages, sights you won't forget, skill development, free housing, and lasting relationships from nurses around the country. If you get the chance to become a travel nurse in your career, take it! It's something you won't regret!