Categories
Recent Posts
Popular
Most Popular
How to Become a Nurse Practitioner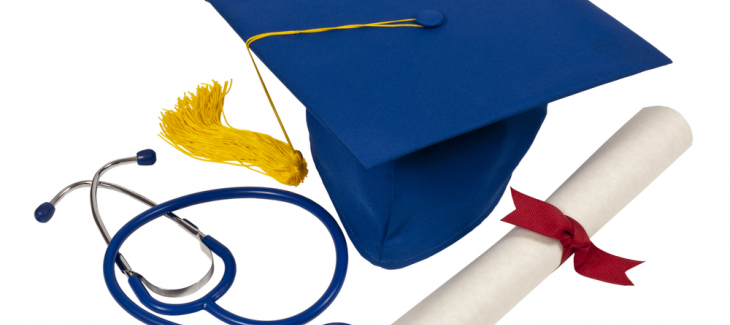 Depending on the specialty and job of choice, most Nurse Practitioners (NP) work in offices with regular office hours. Though, in some cases, Nurse Practitioners are specialists, like midwives and hospitalists with on-call and off-shift requirements.
As a Family Nurse Practitioner, for example, you might work under the direction of a physician in an office setting. You will receive your own caseload of patients and act similarly to a physician – performing physical exams, making diagnoses, and creating treatment plans.
Let's explore the advantages and disadvantages of this nursing career path to better understand how to become a Nurse Practitioner.
Advantages to Working as a Nurse Practitioner
Hours – The working hours are mostly office hours with weekends and holidays off.
Independence – You work autonomously under the direction of a physician.
Diagnosis and Treatment – Scope of practice is a distinct difference between nurses and NPs. As an RN, you're not allowed to diagnose illnesses or prescribe medications. Nurse practitioners incorporate the teaching and hands-on nursing care that RNs do into helping to diagnose and treat the patient.
Income – Organizations pay Nurse Practitioners higher salaries than RNs. Nurse Practitioners offer value to facilities while not breaking the bank. These highly skilled and educated nurses don't make as much as physicians but carry out similar functions.
Disadvantages to Working as a Nurse Practitioner
Extra Schooling – What type of degree does a Nurse Practitioner have? Nurse Practitioners must hold a minimum of a Master of Science in Nursing (MSM) degree. However, a growing number of Nurse Practitioners are earning a Doctor of Nursing Practice (DNP) degree. So whichever path you choose, there will be additional schooling and licensure exams to become a Nurse Practitioner. The additional salary and scope of work outweigh the burden of extra schooling.
Overtime – Sometimes Nurse Practitioners must pick up on-call shifts that go beyond the regular office hours, including night and weekend shifts. However, as you work your way through your nursing career, you'll likely be used to this type of schedule.
Confidence – If you lack confidence in your work, becoming Nurse Practitioners is likely not a good fit. Nurse Practitioners must be confident in the care they provide because they are primarily independent providers. They don't rely on additional input to treat and diagnose patients, which requires a high level of confidence. Since Nurse Practitioners have worked as Registered Nurses previously, they're comfortable caring for sick patients.
Specialization – You have to specialize as a Nurse Practitioner. A few choices include family medicine and midwifery. This might be difficult if you're not sure which patient population you're passionate about.
How to Become a Nurse Practitioner
Working as a Nurse Practitioner is very fulfilling. You meet the medical needs of the community through the touch of a nurse. Nursing care is considered a little more hands-on and wholesome than a physician because Nurse Practitioners have been nurses.
To advance as a Nurse Practitioner from a Registered Nurse, you first need to decide on a specialty. Unlike a Registered Nurse, you can't bounce around from neonatal to family practice and other specialties due to the complexity of the populations. Nurse Practitioners have to drive the care of their chosen specialized population. After deciding on a specialty, you have to obtain your degree and become licensed to practice.
If you're currently working as an RN, research the organization you work for to see if there is an option for tuition reimbursement. Nurse Practitioners are valuable to hospitals and clinics, so many healthcare organizations are making it affordable for their nurses to go back to school.
The nursing shortage is not only for Registered Nurses, but it has also expanded to the advanced practitioner. Nurses are encouraged to go back to school to specialize in a specific area as a Nurse Practitioner to help save organizations money and to help patients in a caring, nurturing way.