Categories
Recent Posts
Popular
Most Popular
Top 5 Podcasts for Nurses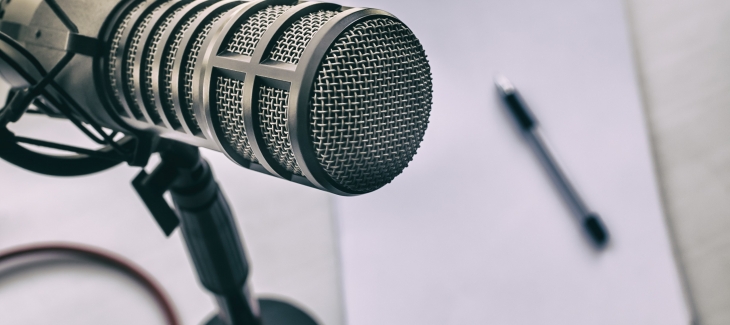 Podcasts for Nurses are a great way for you to stay up to date with news, trends, and general information relevant to the nursing profession. Podcasts are digital audio files that can be easily downloaded from the Internet and listened to on our computers, phones, laptop, and other electronic devices. Podcasts are popular because you can listen anytime and anywhere. Whether you're a Registered Nurse or a Nurse Practitioner, there is something you can gain by listening to nursing podcasts. There are many educational resources available for nurses. All you need to do is listen to a few nurses podcasts each week to help you advance your career as a nurse.


Here are the 5 top podcasts for nurses:


This site offers a variety of one-minute podcasts for nurses on some of the top medical stories out there. Listeners don't have to worry about getting bored or not having enough time because most podcasts are only one minute long. However, listeners have access to longer podcasts. Despite being so short, they provide nurses with some of the latest medical information and are free. This podcast, taught by many John Hopkins experts, includes information on some of the latest scientific topics in health-based medical policy.


2.
A cup of health with the CDC
This podcast, sponsored by the Center for Disease Control and Prevention, covers a wide range of data and statistics. Almost everything a nurse might want to hear about current and past illnesses can be found on the Cup of Health with CDC podcast. Podcasts are two to six minutes long, but listeners gain a lot of knowledge in these short sessions. They offer valuable information on health topics that nurses can use to educate their patients. Topics include Zika virus infection, the AIDS epidemic, toxic shock syndrome, swine flu, and measles epidemics, and mumps, and many more.


3.
Travel Nursing Insider Podcast
Although any nurse practitioner can listen to this podcast, it is especially useful and engaging for nurses on the go. Working as a mobile nurse involves many of the same responsibilities that other nurses face, but with even more challenges. The Travel Nursing Insider podcast, hosted by Onward Healthcare, covers most of these challenges and more.

Get the latest advice and insights from experts in the mobile nursing industry. Also available in this podcast is information on travel nurse jobs across the country. Roving Nurse Specialties, Roaming Nurse Myths, and Roving Nurse Social Media are just a few of the many topics covered in this podcast.


4.
Daily Nurse - NurseCasts

Nursecasts episodes can be heard on the DailyNurse website. The podcast is hosted by Joe Morita, Senior Acquisitions Editor for Spring Publishing. Each episode features interviews with real nurses and discusses daily work life as a healthcare professional and nursing experience throughout your career.

NurseCasts typically focus on one topic every day, whether it's mental health, travel nursing, or a graduate's nursing experience. For example, the first episode looks at why so many college students are studying to enter the nursing field. NurseCasts also offers practical advice for listeners and interesting discussion, such as What are the best exfoliating brands? Where to get the best shoes and compression socks for nurses? If you're looking for helpful information or stories from other registered nurses, then this is a great podcast to listen to.


5.
Good Nurse Bad Nurse
Good Nurse Bad Nurse is the best podcast for those nurses who love interesting stories about the health-related field and topics.
Hosted by two RNs, Tina and Sam, each episode has each of them tells a story about her job as a nurse. A story, told by the "good nurse", will be uplifting and inspiring. The other story, told by the "bad nurse," will typically explore the darker side of the healthcare field, such as complications, mistakes, and hazards at work. This podcast covers topics in the medical field and features special guests and interviews with others with a nursing career.

Next time you're looking for an exciting yet fun podcast, with just the right amount of joy, check out Good Nurse Bad Nurse.


Everyone needs a few words of encouragement from time to time. Life can be difficult and hearing stories and advice of someone in a similar position can often make a big difference when things start to get tough. Podcasts are very useful for nurses to boost their skills and encourage them from time to time.