Categories
Recent Posts
Popular
Most Popular
10 Advantages of Having a Master's Degree in Nursing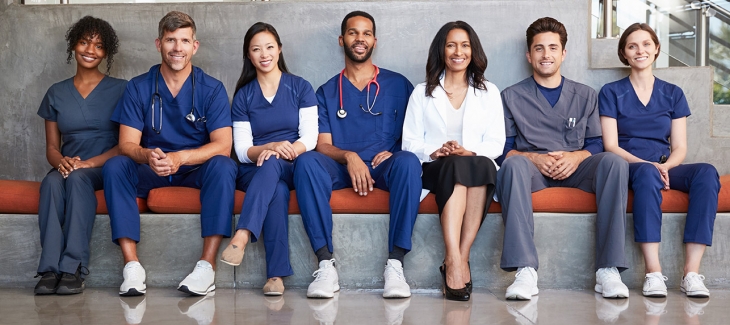 COVID-19 has affected millions of people around the world. Frontline workers like nurses have played a key role in supporting those affected by the deadly virus.
The skills, effort, and dedication of nurses are highly valued around the world, and they play a central role in the medical system. Nurses are constantly in demand, especially, as the medical field keeps evolving. But as in any other profession, here too, nurses are also looking for opportunities to grow their skills, knowledge, and compensation.
One path that can really open up the doors of opportunity is to pursue a Master's degree in Nursing. Let's explore how this degree can accelerate your nursing career path.

Expand Your Skills and Knowledge
The medical profession is constantly evolving. Nurses must keep building their skills and expand their medical knowledge to keep pace with this evolution.
Studies show that as nurses improve their clinical skills, their success rates also increase.
A Master's degree is essentially earned over 2 to 3 years, and the curriculum is based on the core focus area of the program. Depth of study is a key differentiator from a bachelor's degree, and it is designed to enhance clinical skills and knowledge.

Specialize in a Subject of Your Interest
There is a wide range of Master's degree options. It's a good idea to choose based on the area of your interest, as well as the potential of that space.
Some evergreen specializations include nurse educator, public health, certified anesthetist, diabetes nurse, and clinical nurse leader.
Also, look out for areas where there is a deficit of specialists and a great need. For example, nurses can explore becoming wound certified nurses. This equips them to become wound care experts and deliver better patient outcomes since wound healing is becoming more sophisticated and specialized.


Grow Your Professional Power
As a nursing professional, one is often limited in their power when it comes to patient recovery and care. However, a Master's degree can help you transition to a nurse practitioner, which helps expand the role. For instance, licensed nurse practitioners can diagnose patients and also prescribe medication. This means more responsibility, opportunity, and independence to serve patients better.


Better Compensation
Without a Master's degree, your earning potential is limited. Salary bumps are slow, and at some point, you may hit the ceiling. An advanced degree on your resume raises credibility and instills trust during hiring opportunities. Consider it as an investment in your future and not a cost.
Get on the Leadership Track
Nurses today can ascend the career ladder and play leadership roles across the medical sector in public, privatized, and non-profit spaces. This requires team-building skills, administrative acumen, problem-solving skills, and quick decision-making.
If you see yourself securing a leadership role, then a Master's Degree can support you in achieving these goals. Such positions come with better pay. But more importantly, it empowers you to have a voice in the bigger picture, whether at the organizational level or in the field itself.


Reduced Hours
The average nurse does a 12-hour shift because the job requires on-ground, real-time engagement. However, as you step into a managerial position, your outcomes are very different.
You might be in charge of training, scheduling, and making important data-driven decisions, yet, do not require hands-on interventions. The hours are less grueling, and a lot of this work happens in the day hours.


Pursue Research
If you have a scientific bend of mind and want to play an innovative role in the field, then medical research is also a path that has potential. Most Master's programs have a research component and require you to deliver a thesis as part of the program. This is a great opportunity to explore if research excites you, and you can dive deeper into the field of your interest.


Grow Your Professional Network
The equity of a Master's program puts you in a different league altogether. For instance, it helps you expand your network, meet other nurses with leadership/ research goals, professors, and visiting faculty who may be experts in their fields. Such a network expands your horizons and creates more pathways outside of your existing network.


Pave a Path to Be a Mentor
Young nurses and aspiring ones need mentorship and guidance. As nurses advance their credentials, they are in a better position to mentor those who come after them. Mentors can be part of a professional network, be associated with a university, or be independent mentors. This role can be very satisfying and also create opportunities to expand one's network and visibility.


Grow Your Voice as a Nursing Professional
The most exciting opportunity as a nurse with advanced credentials is the potential to use one's voice for various causes - improving the profession, enhancing the medical field, and speaking out against injustices. In fact, the theme of International Nurses Day 2021 was "Nurses: A Voice to Lead – a Vision for Future Healthcare."
As a senior nursing professional in a leadership position, one is geared to play a key role in shaping the profession. It creates an opportunity for more impact and to also support nurse peers.



Author Bio:
Dr. Thompson is a Physician at Vohra Wound Physicians. She joined Vohra as a Wound Specialist, where she was responsible for patient rounds and treatment. Soon, she emerged as a leader and became capable of administering Skilled Nursing Facilities' entire processes. Her innovations and strategies have helped Vohra to bring better outcomes and increased profitability for our clients.