Categories
Recent Posts
Popular
Most Popular
Top 5 highest nurse salaries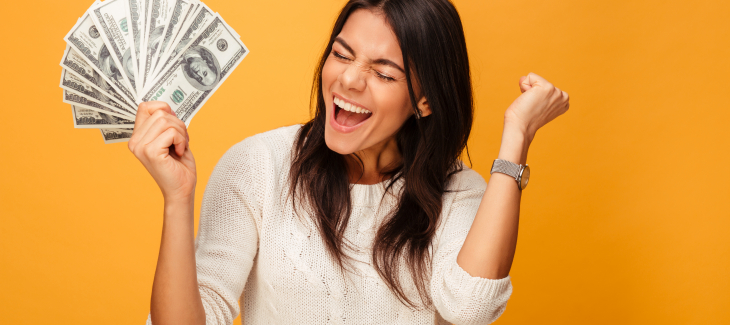 When you joined the nursing workforce, it was likely because you wanted to help people. Most individuals do not go into the field for money alone. Being a nurse won't make you rich, but it will provide a good living. You can advance your nursing career in many ways. Here are a few of the highest paying nursing jobs so you can decide if one is right for you.
1.     Certified Nurse Anesthetist – $105,000 – $130,000
Certified nurse registered anesthetists (CRNAs) fill a critical role. You work under the direction of an anesthesiologist, focusing solely on anesthesia, not bedside floor nursing. You will have the opportunity to educate patients before surgery and perform a pre-surgical assessment. The anesthesiologist may be required to begin the case with you, but then you'll be on your own, monitoring the patient's vitals and making any adjustments to their airway and anesthesia.
A nurse anesthetist salary can range from $105,000 to $130,000.
To become a certified nurse anesthetist, you must be a licensed registered nurse. Critical care experience as an RN is a prerequisite for the CRNA program.  These programs are rigorous and include a residency component to the training. Most CRNAs now have a doctorate level degree, which is a recent increase from the master's level degree requirement.
2.     Nurse Researcher – $75,000 – $95,000
Being a nurse researcher take specific qualities and skills. This role drives many nurses away because of the thought of having their nose in a book, and not with their patients. Nurse researchers have roles beyond the bedside, but often see patients in an office or hospital setting. These professionals enroll patients in clinical trials and follow them throughout their study protocol.
A nurse researcher salary can range from $75,000 to $95,000.
Nurse Researchers should hold a BSN, and strong writing skills are preferred, but not always required. On the job, nurse researchers learn to write grant proposals, contributions to medical journals, presentations, and clinical trial protocols. It's an interesting role, and detail is crucial.
The healthcare industry is now looking at the patient's entire life, not only their chronic disease. To prevent long-term illness, providers focus on wellness and self-care. Many health diseases are triggered or exacerbated by comorbidities like depression and anxiety. This leads us to the role of the Mental Health Nurse practitioner.
A mental health nurse practitioner salary can range from $70,000 to $90,000.
Mental Health Nurse Practitioners work with patients along the life-spectrum. They can see patients that are exclusive to substance abuse and treatment programs, which is a very high number of patients these days. Job security as a mental health nurse practitioner is positive.
A certified nurse midwife salary is usually around $75,000.
Nurse midwives are not a new profession to nursing, but it is a growing one. They work as a team with an OB/GYN physician, but they often have their own patient load. Nurse midwives care for women in labor, but also deliver women's health services, such as annual pap smears, mammograms, and gynecological care. Nurse midwives earn a master's degree and then take a specialized exam to become certified in nurse midwifery, which explains the salary of almost $100,000.
A clinical nurse specialist possesses distinct knowledge in the area in which they practice. You can find clinical nurse specialists often in educator roles within a hospital to help educate and train nurses on newly found evidence-based practices.
A clinical nurse specialist salary is usually around $104,000.
Clinical nurse specialists are master's degree prepared nurses that specialize in one area of nursing. This job requires a lot of research, but the average clinical nurse specialist salary pays off in six figures usually around $100,000.
Many nurses report that the thing they like most about nursing is the flexibility it offers. You can choose to stay at the bedside or advance your education and career. No matter what you decide, select an area of nursing that synchronizes well with your passions and talents.
Ready for a nursing career change? Check out all our jobs here: