Categories
Recent Posts
Popular
Most Popular
5 Qualities Of A Successful Nurse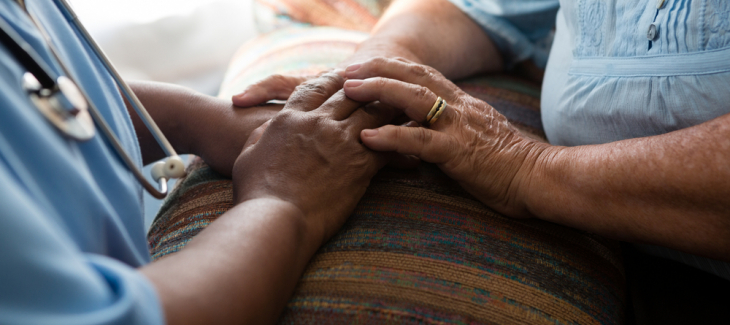 Every nurse is a unique being that brings his or her own characteristics to the bedside. If you are thinking of becoming a nurse, or have already been working as one for a few years, this article will shed a little light on some of the qualities I see in the outstanding nurses in my department. I have been a nurse for over 10 years, and have observed these five characteristics.
5 Qualities of a Successful Nurse

1. Perform Bedside Care and Charting
Nurses that work and perform documentation at the bedside have the most impact on their patients. I know you are probably wondering why would a nurse not perform these duties at the bedside. Nurses have many patients and a lot of charting to complete in an eight or 12-hour shift. Many staff members want to chart by themselves or around coworkers, rather than at the bedside. I have noticed that nurses who complete documentation in patient rooms receive the most compliments from those they care for.
2. Remain Motivated
Nurses that have the motivation to work are successful. They wake up, head to their job, and are fully engaged in their duties and roles. These nurses are positive and genuinely enjoy their work. It's easy to become part of the negative crowd in many departments, but negativity can stifle your ability to be a good nurse. Don't get me wrong, everyone has bad days. However, if you can stay fully engaged in your career, you have a better chance of being successful.
3. Engage with Curiosity
Nursing school was rough. We had so much to learn, in such a short period. Those who graduate, but never stop learning, are the most successful. As you continue through your nursing career, never stop researching, engaging, and learning new information. If you have the drive to learn, you will succeed. If you feel you have nothing left to learn in your field and are no longer challenged, it may be time to move onto a new area of nursing.
4. Start Each Shift with Planning
Nurses who are prepared and plan for anything are on top of dangerous situations before they happen. This means you might have to take the time to perform safety checks in each patient room and update dry erase boards. Preparation allows you to anticipate what the patient might need before they ask. Nurses that prepare in advance for their shift don't only succeed in bedside nursing, but in leadership roles as well.
5. Build Relationships on Trust
Relationships with coworkers are similar to your relationships with family and friends – you must build trust first. Once trust is formed at the base of your work relationships, others will put their faith in you. Those whom I trust at work are the nurses I assign to care for the most critical patients because I know they will connect with the patient and family on a professional and personal level to deliver the right level of care. Building trust with your patients develops a rapport that lets you connect with them in a personalized way.
Charting at the bedside, remaining motivated to work, engaging with curiosity, planning your day, and building each relationship on trust will make you a successful nurse. You may notice through follow up phone calls or patient feedback cards that you are doing an excellent job because patients acknowledge you.

When patients feel cared for on all levels, it helps boost patient satisfaction and unit satisfaction. Take a look at your current practice, do you have these qualities that make a successful nurse? If not, next time you work, try to develop one or more of these characteristics. You will notice a difference!