Categories
Recent Posts
Popular
Most Popular
How To Find A Nursing Job With A Recruiter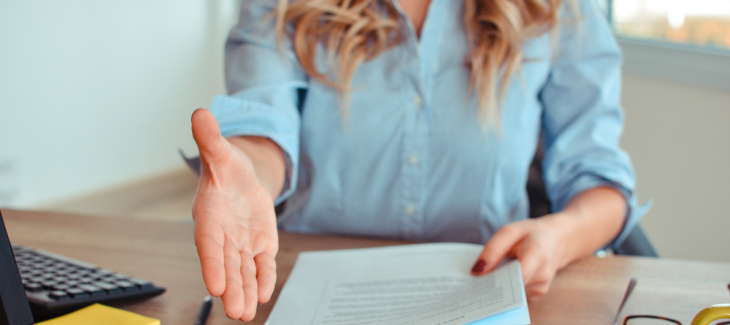 Nurse recruiters are available to help you find your ideal nursing job. This might be in the beginning when you need help breaking into the industry or once you have experience and you're ready to advance your career. Nurse recruiters are free to use because they are hired by companies to fill open positions. Using a recruiter is similar to obtaining legal advice from a lawyer or home listings from a realtor.
How to Find a Nurse Recruiter
When on the search for a recruiter it's important to look for the following:
Healthcare Industry Knowledge – Find someone that has knowledge of the healthcare industry. The business and healthcare worlds are very different, and a recruiter that only has experience in business might not understand topics like shift work, hourly pay, weekend differentials, and holiday coverage.
Partner in the Game – Nurse recruiters know about jobs that you haven't seen advertised on popular job boards. They have connections within organizations that give them the upper-hand on filling these positions before they go out to the general public. It's critical you find a recruiter to act as your partner and provide these opportunities to you.
Rapport – Having a good rapport with your recruiter is just as essential as establishing it with those you care for at work. Working with a recruiter is a partnership, so make sure your personalities don't clash. If you start working with a recruiter and you're just not meshing, remember that other recruiters are available.
How Nurse Recruiters Help
A recruiter is a partner in the search for your best nursing job. They have insider information on what organizations and nurse managers are looking for in top candidates. The nurse recruiter will listen to your fears and expectations to help guide you into a new position that fits your career goals. To find out more about your recruiter, visit their website.
When you're ready to talk to a recruiter, you need to be armed with a few questions to get the relationship off to a good start. Here are some excellent questions to ask potential nurse recruiters:
What is the process or journey like when working with you?
What other clients have you helped? Do you have a list of referrals that I can contact to ask a few questions?
What have you done within the healthcare industry related to recruiting?
How do you negotiate salary when I am interested in a job?
Even when you ask the best questions, and get the answers you're looking for, finding the job of your dreams is about being in the right place, at the right time.
If you can't find a recruiter to work with, try reaching out to the internal human resources department at the facility you're interested in working. They might work with some recruiters and provide a few names. You can also ask them how the process works, even if you aren't interested in a job at the moment. It can help you understand how things work before you get started on the journey to a new opportunity.
Are you ready for your next nursing job? Think about saving yourself time and get a recruiter!