Categories
Recent Posts
Popular
Most Popular
The Top 10 Best Positions You Can Get With A Nursing Degree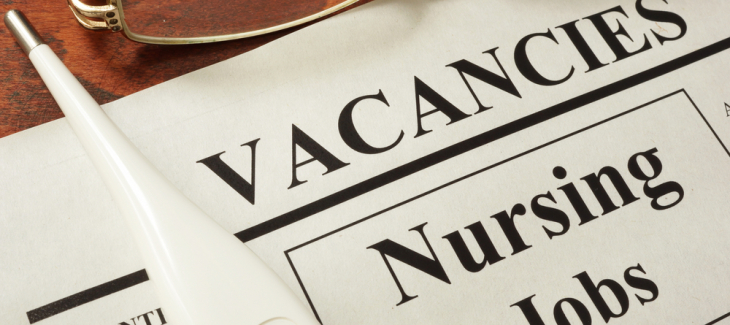 Nursing is a career that offers unmatched flexibility. You can choose from many positions that allow you to create a career path that's right for you. Some of these ten best positions for nurses might surprise you because they offer variety and aren't at the bedside. Even if you don't choose one of these positions, nursing provides plenty of job security, satisfaction, and of course, variety.
Top 10 best positions
Cruise ship nurse – Are you a person who enjoys the open air? You can become a cruise ship nurse! You will get paid well and get to travel all the time. It sounds pretty incredible, but the downside is that if there is an outbreak of food poisoning or some sort of illness, you are responsible for everyone on the ship, as well as if there is an emergency at sea.
Camp nurse – Do you have a passion for the outdoors and children? Becoming a camp nurse may be up your alley. A lot of children need medications throughout the day. If they go to day or overnight camp, the camp nurse is necessary to administer medications as well as help with any "boo-boos" they may encounter on their adventures. You might also have to be the person they come to if they are homesick and have a "belly ache." Compassion and a strong sense of nurturing are required to comfort a scared child and help them have the best time while they are away from home.
Insurance nurse – Insurance nurses review cases for insurance companies to approve payment of services. They can often work from home, which is an excellent bonus for this type of job. This is a position that involves a lot of detail orientation and is not for everyone, especially for those who cannot work at a desk all day.
Clinical Nurse Leader – If you love to lead a team, be in the center of it all and enjoy fixing problems, becoming a clinical nurse leader might be an excellent fit! When you are a clinical nurse leader, you have the chance to change current practices if they need to be revamped. You can teach others how to reach their fullest potential, and improve the workplace culture to one of care and compassion.
Missionary Nurse – Having a caring side is a part of a nurse's heart, but beyond that is someone who wants to work as a missionary nurse. They take care of not only the physical needs of people but their spiritual needs as well. Missionary nurses travel to countries where people are in need, and help serve them.
Prison Nurse – Becoming a prison nurse is not for the faint of heart. You have to deal with a lot of prisoners that require medications or treatments that aren't serious enough to go to the hospital. If you are a nurse who is up for a challenge and wants to bring a positive, caring experience to prisoners, this might be a great career choice for you.
Survey Nurse – A state survey nurse goes into regional hospitals and checks to make sure patients are cared for properly and that the hospital is following all the standards set by the state. Hospital administrators help guide the surveyors around the hospital. The state nurse surveyors often have years of experience as a nurse and travel a lot for the job.
Holistic Nurse – A holistic nurse utilizes a whole body approach to care. They work to meet the physical, emotional, and spiritual needs of each patient. Unlike practitioners that do not use Western Medicine, holistic nurses use complementary medicine as well as Western medicine in their practice.
Legal Nurse Consultants – If you like to investigate a situation in which a patient may not have been treated well, becoming a legal nurse consultant will help you become an investigator for their case. You have to become certified and sometimes go to law school, depending on how far into the legal nurse career you want to go.
Disaster Relief – Having a passion for helping those in need is part of being a disaster relief nurse. These professionals have to be good at triaging patients to give comprehensive care to those individuals with the biggest priority.
4 Similarities of all Nursing Jobs
All of these positions have a few things in common.
Nursing degree required – This is an obvious requirement. You have to hold a valid license to practice nursing if you want to start a career in any of these areas.
Provide nursing services – This is a broad area, but encompasses the words "healthcare services." As a nurse, you do not have to have direct patient contact to provide nursing care.
Care Plans – With every nursing area, you have to track patient progress in one way or another. Ideally, a care plan will help you navigate goals for your patients.
Educate – Education in every area of nursing is critical. Nurses want patients to know methods to prevent and treat their conditions or disease processes.
If you are thinking about a creative nursing job change, one of these jobs may suit you! Remember the variety of job offerings for nurses that do not require you to only be at the bedside.