Categories
Recent Posts
Popular
Most Popular
The Secret To keeping Up-To-Date With Nursing Standards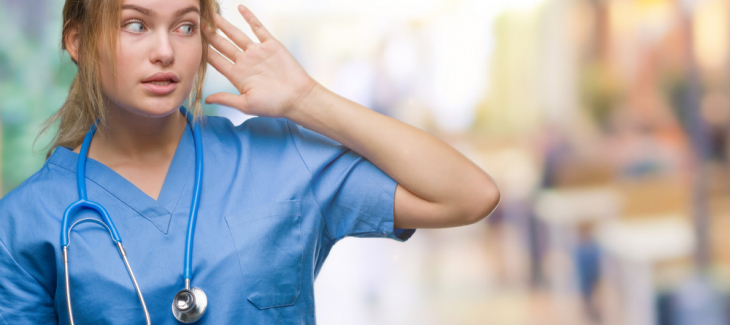 Nurses are often told to stay up-to-date with evidence-based practice, but what about nursing standards? All nurses are required to keep up-to-date with nursing standards to promote a competent level of care throughout the nursing process.
Nursing standards help to guide clinical practice. For example, if a nurse logs onto Facebook and posts details about a recent patient experience, it's not only a violation of patient privacy, but also a violation of nursing standards. Nurses are required to report such behaviors when following professional nursing standards.
What are Nursing Standards?
Nursing standards were developed to help give clinical practice and improve patient and workplace safety. Competent clinical practice should maintain trust and respect from patients and the community. The standards for Excellence Program published the Standards of Excellence: An Ethics and Accountability Code for the Nonprofit Sector to provide the best possible resources to professionals to meet the needs of the communities.
Types of Standards
Standards of nursing practice are established by the American Nursing Association. Many specialty areas also have their own standards for patient care. It can be challenging to stay on top of all the different changes for nursing practice and requirements for hospitals, such as those from the Joint Commission and State Department of Health.
Accessing Nursing Standards
You can find professional nursing standards by visiting the American Nurses Association. Each state Board of Nursing also has access to the standards and rules for practice in each state. It's your professional duty as a nurse to be fully aware of your professional standards. How can you do that? Here are a few easy ways to keep up-to-date:
Yearly review – Schedule an annual review date on your calendar. Set this for the day before your birthday to review your nursing professional standards.
Teach your Unit – Review the professional standards yourself, and share that knowledge with your team in a group huddle.
Make a Checklist – When reviewing the standards, create a checklist. Use the list to make sure you cover all your professional standards in your daily work.
Keep it Handy – Do you have a bulletin board? Stick a copy of the standards up on the board for you and coworkers to quickly review.
Knowing how to stay current with nursing standards is the first step to incorporating them into your practice. You learned the standards as part of the curriculum in nursing school, but once on the job, you probably don't review them as often as you should. Take time to look at the standards and familiarize yourself with them. An awareness and understanding of the nursing standards will help your clinical practice become standard, and your patient care to be the safest possible.