Categories
Recent Posts
Popular
Most Popular
The Top 6 Nursing Resume Mistakes – Can It Cost You The Job?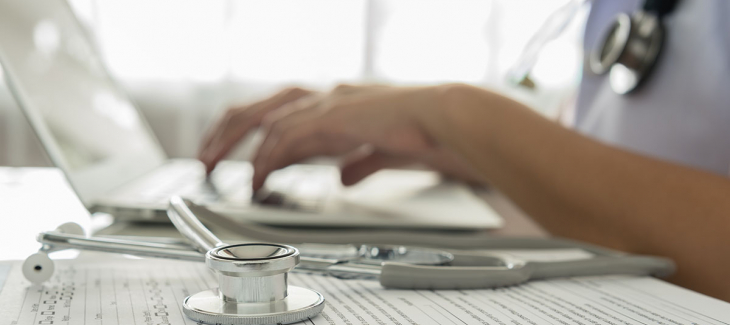 Are you in need of a new resume? Besides previous non-nursing working experience, you might have never created one. Or, you may have applied for nursing jobs, but haven't been hired. If that's you, use this article to perform a resume audit on yours to see if you're missing something that could be costing you a job. 
No matter where you are in your nursing journey, we have some resume tips you don't want to miss.  
The Top 6 Don't Forgets! 
Don't forget to add your credentials at the top

 
If you have an RN, place these important initials at the top of your resume so that the employer doesn't have to search for it. Even more important, if you have extra certifications, be sure to include them after your name. Additional certifications beyond the nursing license, will leverage you against others applying for the same job. This article can help you present your credentials correctly in your resume.  
Don't forget the research
Before you begin, do an internet search for "professional nursing resume" to find examples.  Don't just list education and experience as you go. Following a resume template can be helpful, especially if it's your first time writing a resume. Templates are available on the web. You can also find templates on programs such as Microsoft Word and Google Docs. 
Don't forget to add references
References were always required years ago, but the new-age resume doesn't need them. Be sure to have a list of references on hand at all times. Online applications usually ask about references, so you might have already entered them when you applied for the job. Nevertheless, keep your list of references handy because when you go for your interview, you may be asked to provide them at that time. 
Don't forget to customize the resume for each nursing job
Tweak your resume as you go. Move around skills and change the summary for each position when you apply. Add specifics to each area of the resume, and use keywords from the job description to help the human resource department's automated system "choose" your resume among many candidate applications. 
Don't forget to explain employment gaps
It's common for people to take a break from work to start a family or take care of a sick relative. Don't forget to address any gaps in employment in your cover letter. The employer will understand a leave from a previous job. It's also important to inform a potential employer if you're pregnant or planning a leave from your job during the interview. Don't add this to your resume; simply speak to them face-to-face about the circumstances. 
Don't forget to be professional
Stay professional when adding activities or hobbies to your resume. It can make you appear unprofessional if you add irrelevant information. However, if you take part in local nursing groups, lead a group in your area, or help with other nursing activities, be sure to include that on your resume. This information can show qualities that you can bring into your new nursing role. 
Addressing these six areas in your resume could be the turning point for your nursing job search. Managers look at resumes before they meet you face-to-face. Your resume is your first impression to an employer. Without a good one, you could be losing out on valuable opportunities.