Categories
Recent Posts
Popular
Most Popular
Nurses And Continuing Education: How It Can Benefit Employers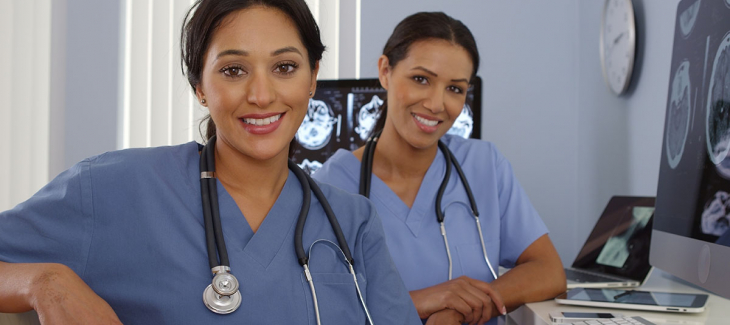 To keep an active license, nurses must complete continuing education courses. These courses can be completed online, through self-study, or in certification programs. Employers don't always provide the best access for nurses to continue their education. Though, it's mutually beneficial to the nurse and employer if they do. 
Here are a few things you should know about nurses, continuing education, and employer benefits.
Benefits For Assisting Nurses With Certification 
Nurses who are certified demonstrate specialty experience and knowledge. This can be a major benefit for employers. Once they've completed a specialized training course, the nurse takes a nationally accredited test for certification. Employer reimbursement is helpful for employers to acknowledge this achievement. 
Certification is identified as a crucial part of nurse retention and satisfaction. If nurses are retained by the employer, costs related to hiring and educating new staff is kept to a minimum. If nurses are satisfied, patients will be satisfied too.  
One poll showed that patients prefer nurses that are certified. Patients may feel comforted in the knowledge that their nurse went above and beyond to complete a certification test. 
CE Types Available 
Several continuing education options exist. They include: 
CE courses – These are online or in books. If online, many are held in a PowerPoint format with a test at completion. At the end of testing, the nurse is awarded CE credit hours.

 

Advanced degree options – Nurses that obtain a master's or other graduate level degree become specialists in a specific field. Post graduate nurses also have certificate options.

 
Certification options – Through the National Certification Corporation, nurses can become certified in their field of choice. Certified nurses' possess more confidence with clinical judgment and decision-making skills.

 

Self-study courses – These books come to the nurse's home if they are on the mailing list. Nurses can complete the entire book and send it back to receive CEs certificates. This is an easy way for nurses to stay active with their state board of nursing.

 
Make CE's Fun 
Although it can be time-consuming and tiring, obtaining enough continuing education hours is important to stay active in the role as a nurse. Below are some ways to make learning fun. 
Conference – Go to a local conference with friends. Find out the latest research and upcoming trends specific to certain areas of expertise.

 
Fly Away – Nurses can go to an event out of state. To make it even more fun, make a trip out of it and take a few friends along. Doing destination CE's provide new networking opportunities too.

 

Make it a group event – If more than one nurse on the unit is thinking of becoming certified, create a study group. It will keep them motivated and on task!

 
When nurses stay up to date with the latest evidence-based research, they decrease the risk of malpractice claims. Many hospitals give monetary incentives to those nurses who are certified because it benefits both parties. 
Employers should invest in their nurses' continuing education because of the benefits it provides. Having more certified nurses who are up-to-date on current evidence-based research, will keep your patients happy and safe too.