Categories
Recent Posts
Popular
Most Popular
The 10 Best Networking Tips for Nurses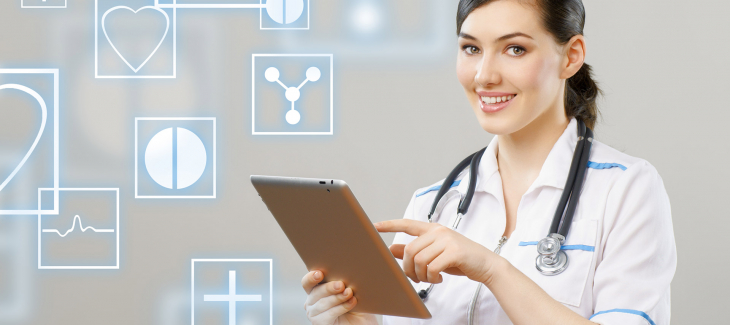 Have you ever met someone who walks down the street and seems to know everyone? It's because they have established themselves as a great net-worker. Networking isn't about having a ton of friends or constant communication with individuals. It's about making yourself be seen and noticed by nurses in your region.
Networking is essentially what we do to connect with other people. Think about in your personal life. Do you network with neighbors, people at different community events, or even at your children's school activities?
Then, why not as a nurse? Before we discuss a few tips for networking, let's talk about why it's vital to your nursing career.
Importance of Networking
Networking in nursing is essential to help you stand out from the crowd of nurses. Networking brings:
Face to face interaction – With so much technology these days; it's important to have face-to-face interaction with people. Once someone sees your face, they will remember it. Then, when you connect on social media, like LinkedIn or Facebook, you won't be an unrecognizable face.

Engagement – Networking with other nurses at events helps you become known in the industry. You can become involved in projects you are passionate about with like-minded people working on the same goal.
Opportunities – When networking, think of the phrase, "It's not what you know, it's who you know." You may find the perfect career by meeting the right person who brings opportunity. Whether you're looking for a new job or planning to further your career, consider networking as an opportunity for advancement.
10 Tips for Networking as a Nurse
1. Start Local – When creating a plan for networking, look into your state nursing associations or committees at work. Join those that are most interesting and engage with current members. A small committee at work can turn into a different career path or opportunities for growth
2. Attend Conferences – Every nurse must complete continuing education hours to maintain licensure. Why not attend an event focused on your specialty during the winter that's held in a warm climate? Be sure to do your research because these events can be costly. Find something you are passionate about so your dollars are well spent. While you're there, break off into small groups and introduce yourself to others in the specialty.
3. Social Media – When your grandparents were young, they used letters and face-to-face communication, and when your parents were little it was appropriate to use the telephone. Now, the trend has gone to the internet.
Joining social networks can help you expand your network immensely, with a simple click of a button. Make these connections personal. When you engage on LinkedIn, for example, send a note introducing yourself and how you know the other person to get the conversation started.
4. Online Nursing Groups – If you specialize in a particular area, like Pediatric Cardiology, look into a Facebook Group that focuses on that specialty, and join. These groups offer camaraderie and networking. You can learn from others in your specialty that have the same experience. It's a community that is online, but you'll feel like you are friends with everyone because you share the same interests
5. Visit Hospital Events – Hospital events differ from the committees at work because this involves the community. Check out your local hospital events to see who is speaking. Engage with the speaker and other attendees to discover their interests and how you can get involved with upcoming events.
6. Connect with your connectors – Think about how got you your first job, who welcomed you and introduced you to different people? We call these people "connectors." They have connections all over the place because they tend to form connections based on what they can do for other people.
7. Make a goal for yourself – When you attend any of these types of events, make a goal for yourself. If you are introverted, it can be challenging to step out of your comfort zone. Set a goal of introducing yourself to 5 people throughout the event or group you joined. Ask open-ended questions to keep the conversation moving.
8. Volunteer – Volunteering doesn't just look good on a resume, it feels good. When you volunteer at events, you automatically make connections with the people who are hosting the event and other volunteers.
9. Cross-train – Make yourself more marketable by cross training into different areas of your work life. This can lead to more extensive opportunities within your organization or even outside your organization for a better, higher paying job.
10. Network in Self-care – When looking at all the business opportunities, don't forget to network when you are not working. Take a class at a local yoga studio or try a new hobby. You never know how new relationships can open doors to new career opportunities.
Networking opportunities can make you a well-rounded nurse. Pick two or more of these tips to up your networking game and see what networking can bring you!