Categories
Recent Posts
Popular
Most Popular
Forensic Nursing - Is it Right for You?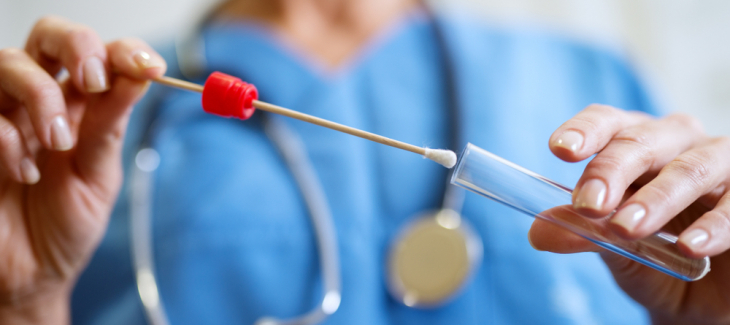 What it is and What it isn't
When I was a little girl, I remember watching the popular show "ER" with my grandmother and my twin sister while snuggled up in the living room. That show served as my initial inspiration to become a nurse and work in the ER.
My husband introduced me to those forensic shows involving unsolved murders, a spouse snapping on the other, and the list of crazy ways to kill someone. For some strange reason, I was instantly intrigued. The forensic shows and "ER" both created a false representation of what the forensic nursing field truly looks like. In reality, forensic nursing bridges the gap between law and medicine. This article will uncover the truth behind forensic nursing, and help you determine if it's the right field for you to work in.
Responsibilities of Forensic Nurses
If you're inspired to explore forensic nursing after watching those CSI shows, I encourage you to research a little more. Most importantly, forensic nursing requires an attention to detail, excellent assessment skills, pristine documentation, and efficient time management.
In order to become a licensed Registered Nurse, you are required to take the NCLEX-RN exam. A forensic specialty requires additional certifications and testing. Most begin at the bedside, gaining medical experience as a medical-surgical, pediatric or a psychiatric nurse. A forensic nurse certification is also recommended, due to the unique set of skills that the job entails. Nurses often progress to obtaining their Nurse Practitioner degree in Forensic Nursing.
Forensic Nurse Job Titles
Depending on the specific specialty area, forensic nurses work can go in various directions. These include:
Forensic nurse examiners (FNE)

Sexual assault nurse examiners (SANE)

Legal nurse consultants

Forensic psychiatric nurse

Nurse death investigators (NDI)

Correctional nurse consultants

Forensic nurse educators
As a forensic nurse, the concept of bedside care differs significantly from traditional settings. This business encompasses additional factors such as risk management, human rights, and employment litigation. In the forensics specialty, nurses are often called to testify in course.
You can also find nurses away from the bedside, but still in the hospital setting. For example, you may see a SANE nurse in the ER to examine a sexual incident that a patient was involved in. Forensic nurses are additionally brought into the hospital setting to address medication errors that triggered patient harm, or even death. Forensic nurses may also be brought to interview and assess a psychiatric patient that committed a crime.
You might also see forensic nurses involved in anti-violence community programs, coroners' and medical examiners' offices, and correctional facilities. They also may provide relief after natural disasters.
What Forensic Nurses Do
Much like floor nurses, forensic nurses are involved with patient care - but in a different way. In addition to treating the patient, they provide education, crisis intervention, and respond to the physical and emotional needs of their patients. The law side of the role focuses on the collection of evidence, providing medical testimony in court, and consulting with legal authorities.
Money Talk
According to the 2015 Bureau of Labor Statistics, forensic nurses make an average salary of $67,490. The profession is predicted to grow at a rate of 16% by 2024 and depending on where you work, the salary can increase from $67,490 to $140,000.
It's important to be aware that forensic nursing can be emotionally taxing, based on the awful situations that often arise. Forensic nurses are expected to be on-call at inconvenient times that may not be expected. This is particularly prevalent in law enforcement. You never know when a crime may happen, and the nurse is needed.