Categories
Recent Posts
Popular
Most Popular
Current Nurse Job Outlook and Career Options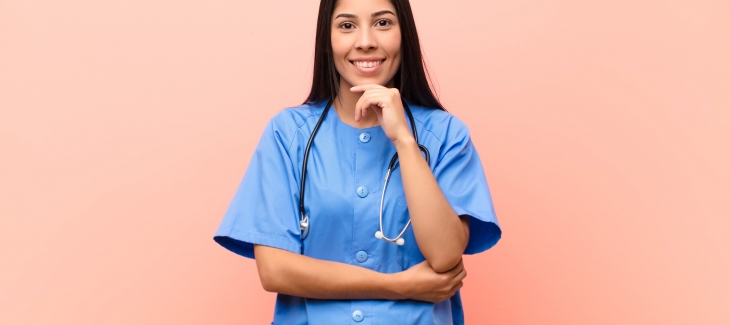 Nursing is a rapidly growing career field, predicted by the Bureau of Labor Statistics to increase by approximately 16 percent by 2024 and 7percent by 2029, which is faster than average when compared to other types of jobs and industries. Those who are thinking about entering the field may be wondering, is nursing a good long-term career? The good news is there will be plenty of opportunities over the coming years for nurses due to an increase in the job market, leaving plenty of availability for incoming registered nurses.
Why Is There an Increase in Nursing Jobs?
Currently, there are 4 million Registered Nurses (RNs) in the United States, and it has been predicted by several sources, including the American Nursing Association (ANA), that by 2022, there will be more registered nurse jobs available than any other profession. An estimated 500,000+ RNs will be retiring in the next year, and the Bureau of Labor Statistics projects the potential need for 1.1 million new RNs to avoid the nursing shortage.
ANA Health Economist, Peter McMenamin has stated that 40 percent of nurses received their nursing degrees in the 1970s, making retirement more imminent for a large chunk of the nursing population, and making job prospects for new nurses very high.
If you are thinking of entering the nursing profession, there will be plenty of opportunities available within the coming year.
Factors that Are Affecting Nurse Shortages
Nurse shortages are anticipated to come on quickly for many reasons. Here are six of those reasons that those who are looking into the nursing field should keep in mind:
Economic recovery after the global pandemic

Aging Baby Boomers

Healthcare changes

Employer changes

Market changes

Coordinating proper care
All these reasons contribute to the recent nursing shortages, leaving plenty of job opportunities available for prospective job seekers. If you are looking into becoming an RN, it's important to stay up to date on information regarding these changes and issues, and their effects on the nursing field.

What Kind of Opportunities Will There Be for Nurses?
Because of many changes in the healthcare system due to the effects of the pandemic, as well as patient demographic changes, nurses can expect increased employment opportunities to provide care and service throughout the anticipated expansion of the practice.
Nursing jobs are more available now than ever before for many reasons, including:
An increasingly aging population

An increase in the need for at-home care due to financial pressure at the hospitals to discharge patients as quickly as possible

An increase in chronic conditions amongst Americans, such as diabetes and obesity
Job seekers in the nursing career path should keep these reasons and changes in mind, as well as continue to research in the field to fully understand their effects on employment and what that means for potential nurses.

Responsibilities and Duties of an RN
Those who are looking into becoming an RN in the coming years should bear in mind the responsibilities involved. Becoming an RN is a highly rewarding and stable job, involving a variety of tasks and duties to care for and educate patients about their conditions, as well as establish trust and rapport with them and their families. Some of these duties may include:
Working with different types of patients from varying demographics

Understanding the variety of specializations, from pediatrics to cardiac care, dermatology, neurological care, and more

Observing and properly recording patients' behaviors

Understanding the consultation process with other healthcare professionals

Developing treatment plans

Operating medical equipment

Providing supervision for LPNs (licensed practical nurses) and CNAs (certified nursing assistants)

Administering diagnostic tests

Treating severe medical emergencies

Providing medications and treatments
These are a few of the many duties that registered nurses are expected to perform daily. Understanding what is expected in nursing jobs to come and advancing your knowledge in the field may help you in deciding to apply to the RN career path, and determine if it's the right choice for you.
The nursing workforce is a key component in dealing with public health crises, minor and serious conditions, and injuries, and promoting care and competence within the healthcare system. It's important to understand the facts and figures of the nursing profession, especially if you are considering becoming a licensed nurse. To learn more about nursing job availability, check out our NursingJobCafe site and see what nurse careers are available to you!