Categories
Recent Posts
Popular
Most Popular
5 Things You Need To Know About LPN-to-RN Programs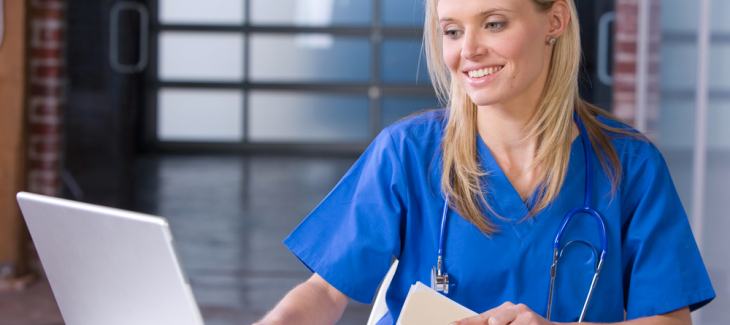 A career as an LPN is rewarding but choosing to move forward as an RN will open up opportunities you will love. LPNs know they can succeed as an RN in the workforce, and that's usually the driving force into going back to school. Additionally, it's important to understand that RNs make about $35,000 more per year than LPNs. So, to keep that motivation going, here's what you need to know when researching LPN-to-RN school programs.
5 Things You Need To Know About LPN-to-RN Programs

Understanding the Basics
Accreditation and Pass Rates – When looking into school options, take a look at the college's accreditation and pass rates. The percentage of students that pass the test on their first try will show if the school sets you up for success. Nursing students who do not pass the NCLEX-RN exam have extra stress because they have to retake the exam, which slows down your ability to get a new job. Being accredited is vital because schools that are accredited meet state nursing board requirements in order for you to sit for the licensure exam.
Entrance Exam and Prerequisites – When researching schools, know what type of entrance exam is required, and be prepared when you have to take it. Resources are available for students through the school, so get help and be prepared because if you don't enter the program, you can't begin.
Class Size – Research the school to know the size of classes. Average class size will tell you if you'll have enough support from the staff. No ideal number of students is recommended per teacher in large class settings, but clinical rotations should be limited to a small group of six or so students. This allows the instructor to be able to provide the most benefit to students during the clinical experience.
Location – Choose a school that's close to home because RN programs are demanding in both the classroom and clinical settings. Find out if the school works with local hospitals for clinical rotations to cut down on travel time.
Hands-on versus Online Programs – Make sure you choose a hands-on program. Hand-on programs put you face-to-face with patients to experience the role of an RN in real life. You will get a chance to use simulations in clinical laboratories as well.
Types of LPN-to-RN Programs
Two types of LPN-to-RN programs exist but are very different in length and how much they cost. Both programs end with the NCLEX-RN examination, and both let you practice as a registered nurse.
LPN- to-ADN program is an associate degree program. This program varies from 1-2 years in length and is offered at a community college.
LPN-to-BSN program ends with obtaining a bachelor's degree. This program takes the LPN 2-4 years to complete and is offered at a four-year university.
Take your time when researching a program of study for your RN. Choose a program that fits your budget and your personal obligations. Look into the accreditation, pass rates, entrance exams, prerequisites, class size, location, and hands-on versus online programs for the curriculum that's right for you.