Categories
Recent Posts
Popular
Most Popular
7 Habits To Become A Better Nurse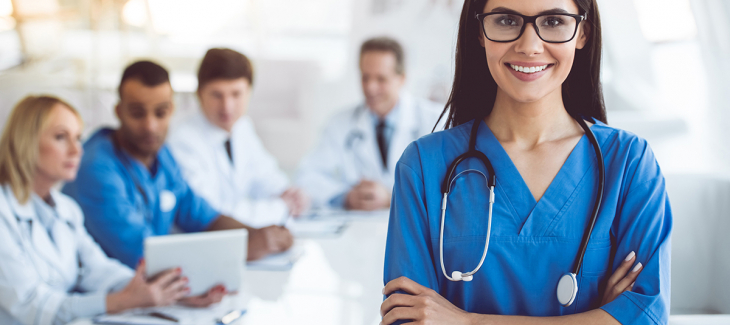 When you were little, you started morning habits and routines. Brushing your teeth and getting dressed are habits that most of us don't think twice about doing. Did you know you can add practices to be a better nurse? Habits have a powerful effect on our lives and adding these seven to your work life can help you be a better nurse.
7 Habits To Become A Better Nurse
1. Do You – This habit isn't necessarily something people think of, but take out your planner and jot in monthly times where you can take care of yourself. This might include a trip to the hair salon, massage, or even buying a new pair of shoes. Boosting your self-confidence will help you become a better nurse.
2. Be Patient – With Your Patients – Making it a habit to not judge anyone is something that will make you a better nurse. Think about walking a day in your patient's shoes and remind yourself that they might be scared to be in the hospital. Prioritize your day to keep time open for your patients that like to chat. You may be the only person they have to talk to during their stay.
3. Make Your Bed – Did you know making your bed increases productivity, happiness, and improves your ability to stick to a budget? Making your bed every day can help you become a better nurse by enhancing your overall productivity and happiness.
4. Exercise- Even Before Work – We know as nurses, exercise boosts endorphins, increases alertness, and decreases stress hormones. The CDC released new guidelines that encourage people to work out 150 minutes each week. Think about how you can incorporate this into your everyday life, even if it's before work.
5. Be a Good Team Player – Making it a constant habit to be a good team player will make you a better nurse. Ask yourself, how can I help my co-workers today? It might be as simple as putting on a pot of coffee in the break room or fetching something another nurse's patient asked for while they're charting.
6. Never Stop Learning – Dedicating yourself to lifelong learning will make you a better nurse, and increase your knowledge. Research things you don't know. When I was a new nurse, I had a large textbook next to my bed that I referred to when I got off shift to obtain a more thorough understanding of new conditions.
7. Independence – The ability to make quick decisions independently as an RN will make you a better nurse. Start by watching other nurses you admire make those decisions. This will take time to learn, but once you have the confidence, your patients will see it too. Don't always stay in the shadows though, move forward with decision making and independent thoughts.
Taking care of yourself, empathizing with your patient, creating healthy habits like making your bed, exercising, continuing to learn and more will elevate you in your nursing career over time. Never stop growing as a nurse because it's a career that is always changing to incorporate the latest evidence-based practices.