Categories
Recent Posts
Popular
Most Popular
10 Tips To Survive Your NP program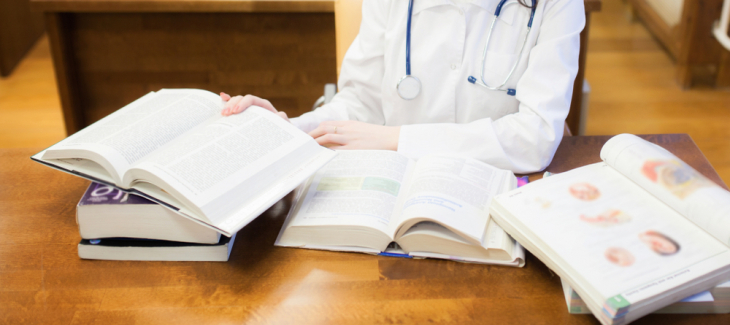 When you sign up for nurse practitioner school, you need to know that it's not like a regular nursing curriculum. You've enrolled in an advanced practice nursing program. Be prepared to work hard and learn your specialty. These ten tips can help you excel in your studies throughout the program.
Top 10 Tips to Survive Your NP Program
Find your Learning Type – Before you even choose a nurse practitioner program, do a little research about yourself and how you learn best. Understanding how you learn will help you make the right choice because some programs are only offered online. Discover if you're motivated to work independently, or if you like to network with others. Working with others in an online format might be difficult. Do you have a large family with many obligations? Does home offer a quiet place to study? If not, the online programs may not be a fit for you.
Prepare for Clinicals – If you're enrolled in the program and think you have lots of time before clinicals begin, think again. Your clinical rotations will creep up on you, and most programs make it your responsibility to find a preceptor. Search for a preceptor early in the game. Ask around for references to find a credible preceptor. Being prepared will help you survive your NP program.
Ask Questions – If you choose an online program, you might have many unanswered questions before an assignment is due. Ask as many questions as you can because it may help close that gap for you. If you fail to do so, you may make up the project and hope the professor accepts it because you weren't clear on the expectations. Asking questions

will help you survive your NP program.

Stay Ahead of the Class – When you're given your syllabus, look it over and plan it out on your calendar. Try to get ahead because frankly, life happens. You might get sick, a child may get sick, and crazy days at work can leave you exhausted. You'll feel better knowing you're ahead of the class.
Bank Time-off at Work – Sometimes school can be overwhelming, and you may have to take a day off at work to catch up. Bank your Paid Time Off hours to have a buffer, in case you need time to catch up. Don't forget to take time for yourself to

survive your NP program.

Join a Study Group Online – An excellent way to stay connected with your class is to join an online group. These groups might be through a Facebook group or the university's website.
Choose a Planner – Having a planner and sticky notes, highlighter, and other office supplies can help you stay organized to plan for upcoming assignments.
Create a Google Drive – Nurse Practitioner school is full of lengthy papers and assignments that include much research. Take your time and store everything in an organized fashion on a cloud system like Google Drive so you can access it anytime, anywhere. Best of all, it's free!
Find Balance – After the first couple weeks of your semester, try to organize yourself. Take an hour or two to plan time with your family and give your undivided attention to your spouse or children. Also, take time away just for you to decrease your stress levels. Finding a balance will

help you survive your NP program.

Pay as You Go – Nurse Practitioner school isn't cheap. Make sure you are utilizing all avenues of funding. This includes scholarships and payment plans as well as any workplace tuition reimbursement programs that might be available.
Like when you obtained your RN, nurse practitioner school is not an easy road. It takes dedication and time to achieve the job of your dreams. Use these tips to help you get through. Remember, school is an investment in you, and you're worth it!