Categories
Recent Posts
Popular
Most Popular
Telehealth Nursing – What are the Advantages and Disadvantages?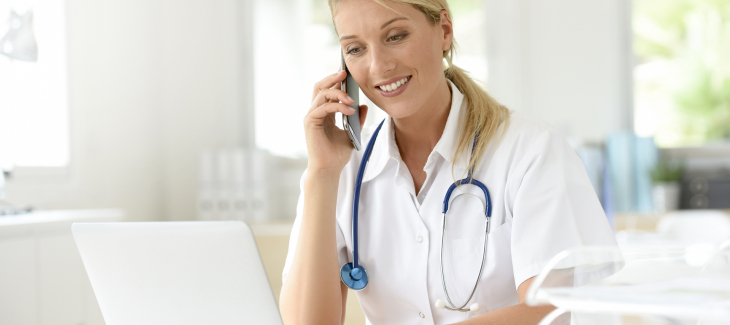 As technology advances, telemedicine has become a popular healthcare delivery system. Telehealth nursing offers a unique career path for nurses who want to provide patient care in a hands-off way. Considering the current COVID-19 pandemic, this new healthcare delivery method could transform the way people are treated. According to HealthcareITNews "As was requested by several leading healthcare technology organizations this past week, Congress has included a provision that waives some restrictions for Medicare telehealth coverage as part of its new COVID-19 supplemental funding package." Telehealth and virtual care solutions can expand access to care and enable timely treatment, while also limiting the risk of person-to-person spread of the virus, ATA applauded the move. The recent global trends following the pandemic has started to change the way people approach healthcare, giving telemedicine a path to expand globally.
Patients and healthcare providers throughout the world are enjoying the benefits of telemedicine. Along with the benefits of telehealth comes many barriers. This article will highlight the pros and cons as well as provide insight to telemedicine as a nursing care model.
What is Telemedicine?
"Tele" meaning "at a distance" is the prefix to many of the "away from the office" jobs. This can include nursing, billing, physician visits, and counseling. Telenursing is defined as "the use of technology to deliver nursing care and conduct nursing practice." Combining the two words creates telemedicine, which is delivering nursing care and practice at a distance. Telehealth is the combination of telenursing, doctor care, and healthcare records available online.
Advantages of Telemedicine
Our culture is evolving at a rapid pace with technology, and medicine is no exception. Healthcare providers see the benefits telemedicine can bring causing an increase in telemedicine use.
Evidence-based research has proven that telemedicine can help in:
Diagnosis of Disease – Through face-to-face video chat, doctors and nurse practitioners can see the patient to assess health needs. This allows for increased access to care, by seeing the patient wherever they are, and not face to face in an office.
Education – Telehealth allows clinicians to educate patients on chronic health conditions and self-care. This allows the patient to stay in the comfort of their home and receive the education they need to care for themselves.
Nurse Productivity – More patients can be seen when the nurse uses advanced telehealth technology. An added bonus is that money can be saved with telehealth nursing because travel time is nonexistent.
Remote Health Monitoring- My local hospital uses a device like this when a newborn is born with complications and has to be transferred to a higher level NICU for care. We participate in the live video with the neonatologist, and they can hear the breath sounds
and heart sounds through the built-in stethoscope. It's pretty incredible to use as a nurse. The infant can be transferred to that neonatologist without the neonatologist leaving their home base NICU.
Barriers to Telemedicine
The benefits of telemedicine are incredible. However, barriers exist and include:
Internet access and initial set up – Some patients may lack internet access, and cannot connect for face-to-face video visits. The initial set-up can be difficult for patients who are not tech savvy.
Patient privacy – The patient should be alone during their consultation with the physician or nurse. If not, their health privacy is in jeopardy. The clinician needs to be in a private place for all consultation calls and patient visits.
Malfunction of equipment – Sometimes, technology can fail. This is a barrier that telemedicine brings, that is usually able to be fixed. It is a good idea to always have a backup method in place.
Telemedicine has benefits and barriers. It is recommended to have hands-on experience before becoming a telehealth nurse to be able to be confident in your role and assessment skills. Telemedicine is for nurses who can critically think without touching the patient. Telemedicine is the healthcare delivery system of the further. It can offer a win-win way to treat patients by saving healthcare systems and their patients time and money.